Pharming is commercializing and developing an innovative portfolio of protein replacement therapies and precision medicines, including small molecules, biologics, and gene therapies that are in early to late-stage development.
Our Portfolio
The following chart summarizes our main product candidate portfolio.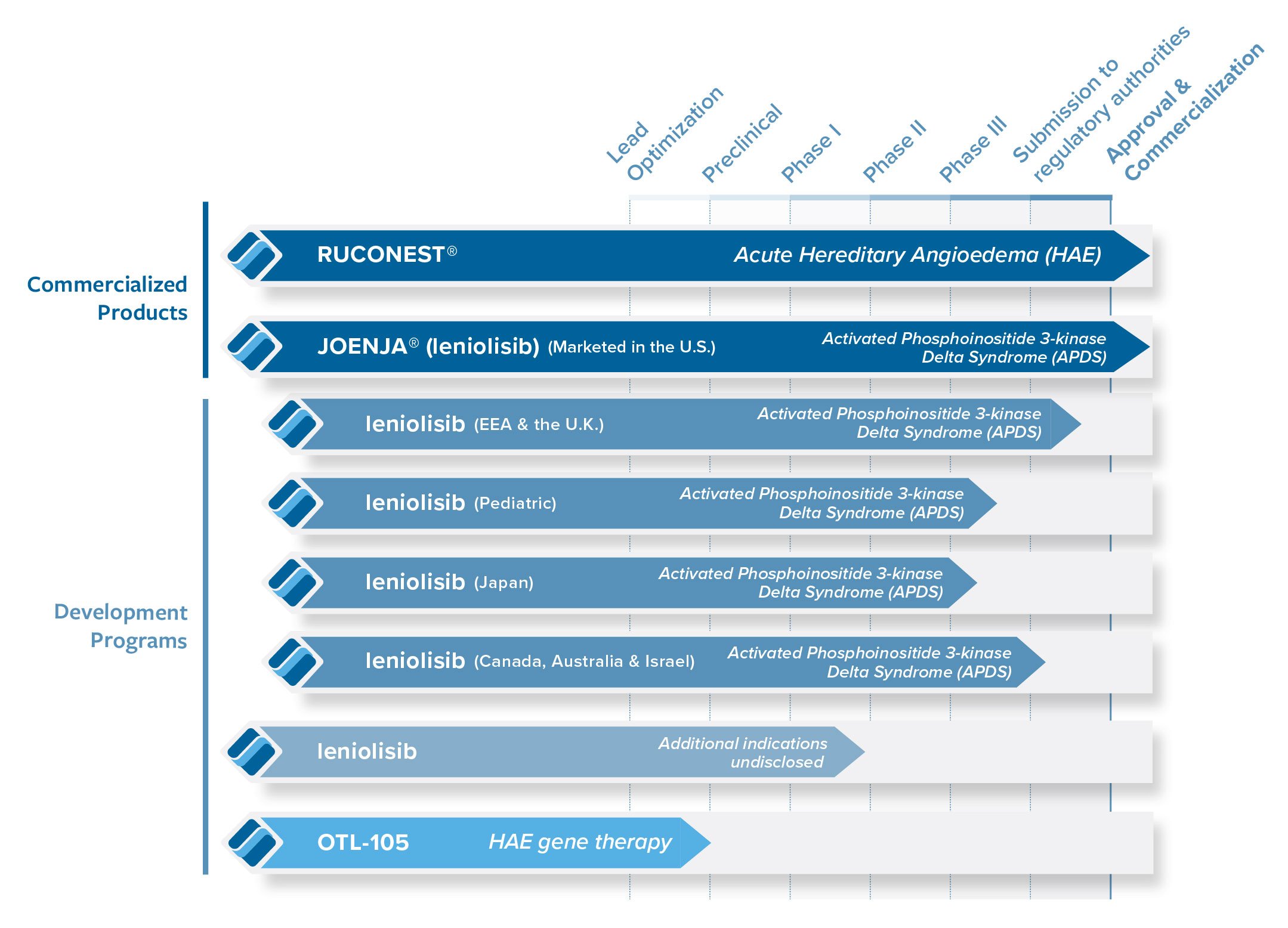 ACTIVATED PI3Kδ SYNDROME (APDS)
Activated Phosphoinositide 3-kinase Delta (PI3Kδ) Syndrome, or APDS is a rare, genetic, and progressive primary immunodeficiency. Discovered in 2013, APDS is a disorder that impairs the immune system and the function of the white blood cells that recognize and attack viruses and bacteria to prevent infection.
OTL-105 – HSC GENE THERAPY FOR HAE 
In 2021, Pharming announced a strategic collaboration with Orchard Therapeutics to research, develop, manufacture, and commercialize OTL-105, a newly disclosed investigational ex vivo autologous hematopoietic stem cell (HSC) gene therapy for the treatment of hereditary angioedema (HAE).
Hereditary angioedema, otherwise known as HAE, is a rare, serious, debilitating, potentially life-threatening genetic disorder occurring in 1 in 10,000 to 1 in 50,000 people worldwide.
HAE causes repeated episodes of spontaneous angioedema – or swelling – that can occur at any time and in almost any part of the body but more predominantly in the hands, feet, face, airway (throat) and internal organs, with airway or laryngeal, swelling being particularly dangerous and can lead to death by asphyxiation.