About Us
Pharming is a specialty pharmaceutical company developing innovative products for the safe, effective treatment of rare diseases and unmet medical needs. We are committed to transforming the future for our patients. We develop innovative products for the treatment of unmet medical needs.
Pharming's lead product, RUCONEST® (conestat alfa) is a recombinant human C1 esterase inhibitor approved for the treatment of acute hereditary angioedema ("HAE") attacks in patients in Europe, the US, Israel and South Korea. The product is available on a named-patient basis in other territories where it has not yet obtained marketing authorisation.
"Patient safety is our highest priority"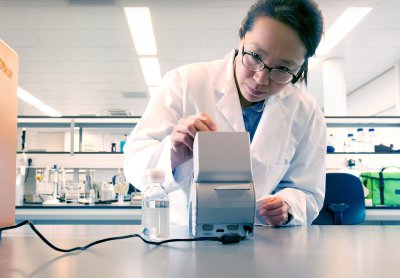 Pharming's unique, highly scalable reproducible production methodology is a GMP validated process for the production of high quality recombinant human proteins. The economical process is supported by clinical proven safety and efficacy data, which demonstrates lower immunogenicity compared with current cell-line or plasma fractionation-based methods.
Enzyme replacement therapy (ERT) for Pompe and Fabry's diseases are also being developed by Pharming, as well as additional programs not involving ERT.
Pharming has operations in the Netherlands, Germany, France and the US, with its headquarters in Leiden (NL), with 230 employees in total.
At a glance:
First product approved and marketed: RUCONEST® recombinant human C1-esterase inhibitor (enzyme replacement therapy)

For acute angioedema attacks in patients with hereditary angioedema (HAE)
Marketed in US, EU, South Korea and Israel 

Platform technology makes recombinant human molecules cleanly and efficiently
New Enzyme Replacement Therapies (ERT) for other genetic conditions about to enter clinic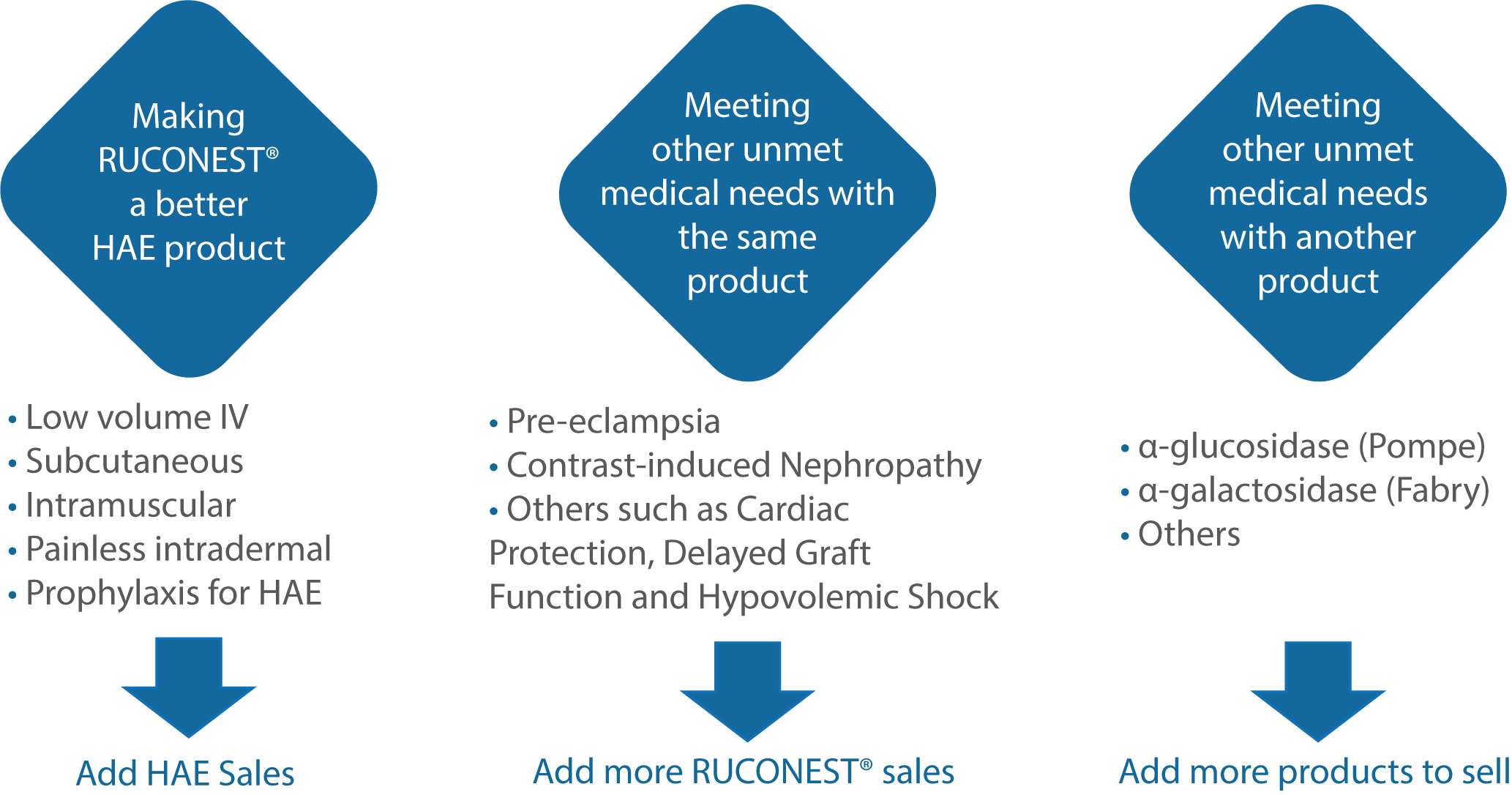 Strategic Focus
Pharming is focused on the following activities:
Commercialising its own products in the major markets, with RUCONEST® as its lead product at present
Where the product is partnered, assisting the partner to obtain the best value for RUCONEST® and patients by pursuing additional regulatory approvals and additional indications for the product
Developing more convenient dosing forms of RUCONEST® and developing RUCONEST® for additional indications
Developing new protein replacement treatments for enzyme-deficiency disorders such as Pompe disease and Fabry disease 
Evaluating external opportunities to enhance the product range and pipeline to enable better value from Pharming's resources
Pharming is committed to:
Value creation for all stakeholders through an entrepreneurial culture with appropriate recognition and efficient management of opportunities and risks; and
Communicating openly, consistently, fairly and in a timely manner to all internal and external stakeholders; and
Operating to the highest standards of ethics, environmental responsibility and animal welfare and continuing to maintain the highest levels of social and corporate responsibility as a pharmaceutical company, a research organisation, an employer, a partner and a workplace.
"We endeavour to carry out all business in a highly ethical fair and honest manner"