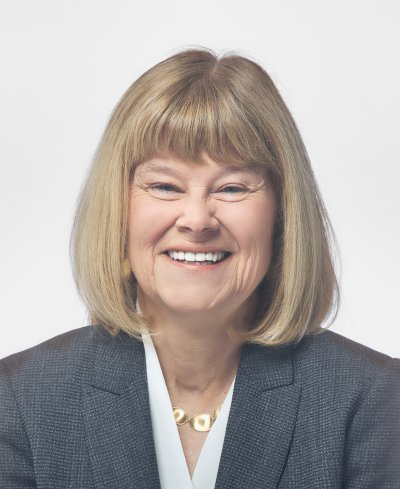 Deborah Jorn, MBA
Vice-Chair of the Board of Directors, Member of the Remuneration Committee and Member of the Audit Committee
Nationality: American
Date of initial appointment: May 22, 2019
Ms. Jorn has served as a Non-Executive Director since 2019.Ms. Jorn is Director & Founder of Jorn Consulting LLC. Ms. Jorn was Executive Vice President of Corporate and Commercial Development at Eyepoint Pharmaceuticals from 2016 to 2018.
Prior to joining Eyepoint, she was Executive Vice President and Group Company Chair at Bausch Health (formerly Valeant Pharmaceuticals) where she led the dermatology, gastroenterology and HAE businesses. Ms. Jorn was Chief Global Marketing Officer at Bausch & Lomb prior to its acquisition in 2013 by Bausch Health where she led the launch of several new products and the integration of Ista Pharmaceuticals following acquisition. Previously, she was Group Vice President of Women's Healthcare and Fertility (2008-2010) and Allergy and Respiratory (2004-2008) at Schering Plough Corporation prior to its acquisition by Merck and Co., Inc.
Ms. Jorn was also at Johnson & Johnson as the Worldwide Vice President of Internal Medicine and Early Commercial input. She began her career at Merck and for more than 20 years held roles of progressive responsibility in various functional areas including R&D, Regulatory and Sales and Marketing.
Ms. Jorn served as a member of the Board of Directors of Orexigen Therapeutics, Inc. from May 2016 until July 2018, Diurnal Group in 2021 and 2022 and ViveveMedical, Inc from May 2016 until March 2023.
ABOUT US | EXECUTIVE COMMITTEE | BOARD OF DIRECTORS | CORPORATE GOVERNANCE