Technology
Transgenic Production Technology Platform (TPTP): Pharming's patented technology platform is the solid foundation upon which the company has been built.

Our unique, highly scalable reproducible production methodology is a GMP validated process for the production of high quality recombinant human proteins. The economical process is supported by clinical proven safety and efficacy data, which demonstrate lower immunogenicity compared with current cell-line or plasma fractionation-based methods. 
The advent of recombinant DNA technology opened the door for significant medical advances. Recognising the opportunity to create life-changing therapies for rare medical conditions and the large unmet medical needs, we focused on the generation of transgenic animals which express human recombinant proteins only in their milk. This enables the safe, pure production of a protein.
Through our proprietary transgenesis method, we are able to make complex therapeutic proteins which are often difficult to make in other types of bioreactors and which are accepted as human by the body.  This means that the body's immune system is not triggered to defend against the new protein as it typically would against a foreign biological entity. 
The most unique aspect of our platform lies is its capacity for high-quality, large-scale and easy upscale-able production. It has been optimised in a way that allows us to generate large quantities of recombinant proteins in a controlled, easily transferrable and scalable fashion. 
Our innovative approach to each and every stage of the process, from concept through to treatment, and our methods are protected by a wide range of intellectual property.
In the case of RUCONEST®, our treatment for acute hereditary angioedema (HAE), our intellectual property not only covers the therapeutic compound itself, but also methods of production and purification, and therapeutic use in human medical indications, including (but not limited to) HAE and other diseases linked to C1 inhibitor deficiency or for which C1 inhibitor could provide a cure.
Aside from ensuring our products are of the highest quality, we are committed to ensuring that they are ethically produced and comply fully with the criteria set out by regulatory bodies.
Our Technology Platform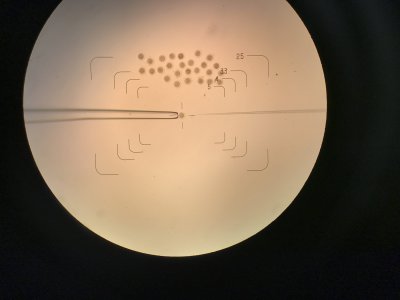 Microinjection is the foundation of our research, during this process the genetic material that codes for a type of protein is injected into the nucleus of an early stage embryo. This key process takes place at our French branch in Evry.
One of the most important aspects of our Research and Development processes is the purification development for new products. Using cutting edge technology, we purify new products from raw materials to eliminate impurities and ensure quality.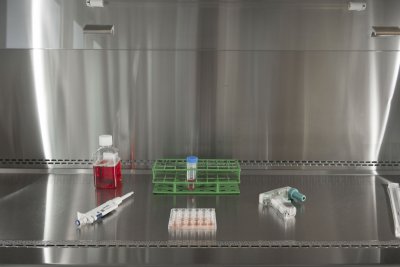 We conduct studies in our cell culture laboratory to test product effectiveness. We use cells to test uptake and reaction of new products in target cells. This is a fundamental stage of development before embarking on clinical studies.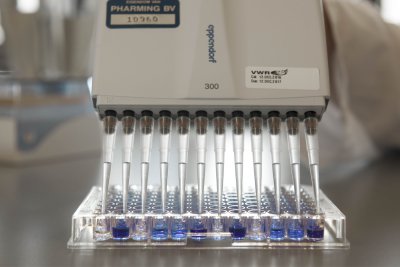 We use the Enzyme Linked Immunosorbent Assay or ELISA to conduct the screening of our samples to select the sample with the highest expression level of new product. We do this to select the producer with the highest yield in a bid to continuously innovate and refine our production process.
Proven technology with significant potential
Through the success of our lead product, RUCONEST®, we are a profitable specialty pharmaceutical company with a proven therapeutic platform, reinvesting the profits to solve further clinical conditions.
We have a portfolio of near term, lower clinical risk new therapies based on our RUCONEST® protein, and longer-term, new recombinant proteins underpinning our sustainable growth aspirations.  
Pharming believes that its production technology offers significant competitive advantages and will enable the development of better, safer and more cost-effective therapeutic products.
Business Development / Partnerships
Pharming partnered the technology platform with The Shanghai Institute of Pharmaceutical Industry (SIPI), a Sinopharm Company, in July 2013. This strategic collaboration for the development, manufacture and commercialization of new products based on Pharming's technology platform, allows SIPI access to Pharming's technology and know-how such that a joint global development of new products can benefit both parties. 
Intellectual Property (IP)
The company owns and has in-licensed a significant number of patents and patent applications worldwide, broadly covering the technology for the production of recombinant proteins in the milk of transgenic animals, as well as the specific products under development.
Typically, various aspects of manufacturing and use of Pharming's products are covered by separate patents, trade secrets and know-how, creating several independent layers of protection around each product. For instance, Pharming's IP position in the production and use of RUCONEST® not only covers the therapeutic compound itself, but also methods of production and purification, improved versions of RUCONEST®, and therapeutic use in a large number of medical indications, including (but not limited to) HAE and other diseases linked to C1 inhibitor deficiency.