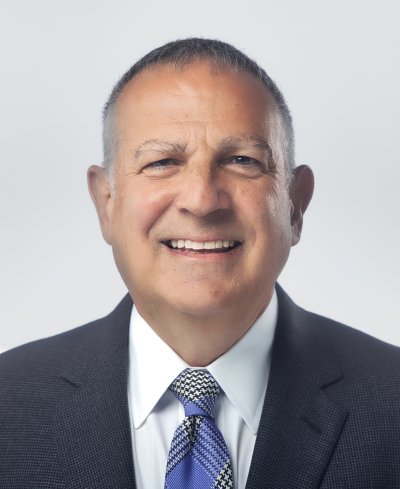 Paul Sekhri
Chairman of the Board of Directors and Member of the Corporate Governance Committee
Nationality: American
Date of initial appointment: April 30, 2015
Mr. Sekhri has been the Chairman of our Board of Directors (or the former Board of Supervisory Directors until December 2020) since 2016 and has served as a Non-Executive Director since 2015.
Mr. Sekhri was appointed the President and CEO of vTv Therapeutics, Inc. in August 2022.
Before this, Mr. Sekhri served as President and CEO of eGenesis, Inc. in 2019 and President and CEO of Lycera Corp (February 2015 - December 2018), as well as Senior Vice President, Integrated Care at Sanofi (April 2014 - January 2015) and as Group Executive Vice President, Global Business Development and Chief Strategy Officer for Teva Pharmaceutical Industries Ltd. (May 2013 - March 2014). Previously, Mr. Sekhri spent five years as Operating Partner and Head of the Biotechnology Operating Group at TPG Biotech, the life sciences venture capital arm of TPG Capital. Mr. Sekhri was Founder, President, and CEO of Cerimon Pharmaceuticals, Inc (2004-2009) and before that, Mr. Sekhri was President and Chief Business Officer of ARIAD Pharmaceuticals, Inc.
Previously, Mr. Sekhri spent four years at Novartis, as Senior Vice President, and Head of Global Search and Evaluation, Business Development and Licensing for Novartis Pharma AG. Mr. Sekhri also developed the Disease Area Strategy for Novartis, identifying those specific therapeutic areas upon which the company would focus. Mr. Sekhri's first role at Novartis was as Global Head, Early Commercial Development. Mr. Sekhri completed graduate work in Neuroscience at the University of Maryland School of Medicine, where he also received his BS in Zoology.
Mr. Sekhri currently serves as Chairman of the Board of Directors of Compugen Ltd. and Longboard Pharmaceuticals Inc., and is on the Board of Axcella Therapeutics, eGenesis, Inc., Ipsen S.A., Spring Discovery, Inc., Veeva Systems Inc. and Oryn Therapeutics. As an avid classical music enthusiast, Mr. Sekhri is on the Boards of The Metropolitan Opera, The Knights, and is the new Chairman of the Board of Young Concert Artists (YCA).
ABOUT US | EXECUTIVE COMMITTEE | BOARD OF DIRECTORS | CORPORATE GOVERNANCE